Mav·er·ick
ˈmav(ə)rik
noun
n
~an unorthodox or independent-minded person.
"there's always one maverick who has to go his own way"
Synonyms: Individualist, nonconformist, free spirit, unorthodox person,original
Founded in 1971 by Max Ward, Maverick Realty Inc. has been Park County, Montana's' most trusted real estate brokerage for 45 years. And while we are the oldest running brokerage in the county, and one of the most experienced to boot, we are far from being tattered or thread-bare.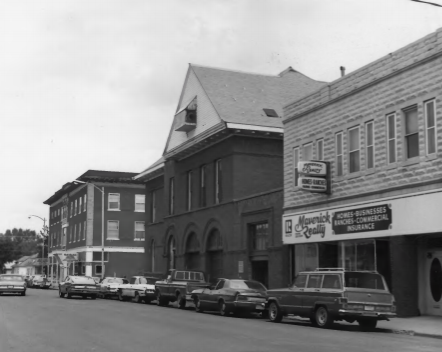 In 1990 a fresh and exuberant Michelle Becker joined the Maverick's and a short five years later took over the company when the Ward family hung up their hats. Shortly after that, Bruce Lay, always a bit of a Maverick in his own right, joined the team and the two have brought Maverick Realty into the new millennium as the industry leaders in Park County, in fact, the Mavericks have dominated the residential housing, income property, land, and rental markets through the years while being a key player in the commercial and ranch sales for the area.
Over the years, the team has expanded and evolved into the accomplished group of REALTORS® and staff that you can find if you drift into our office on Park Street. We labor every day to be champions for Park County, because we are blessed enough to be able to call this paradise home, and we want to help the best folks we know find the homes that you belong in. We treasure this great community and know that we will leave a positive impact on your hometown.
Our office isn't just a bunch of salespeople trying to make a quick buck, we are leaders in our community and innovators in our industry. We don't let ourselves get pigeon-holed into one fragment of the industry, the varied background and skills of our team allows us to be your one stop for all of your real estate needs. Stop on by and let us show you why Park County should be your new home.